On a recent trip to the infinite blues of Tahiti, Monyca Eleogram got a chance to soak up the best of French Polynesia with her very own local tour guide, Vahine Fierro. After watching Vahine compete at the Papara Pro WQS, Monyca was eager to share more of her unique story, read Mons' interview below.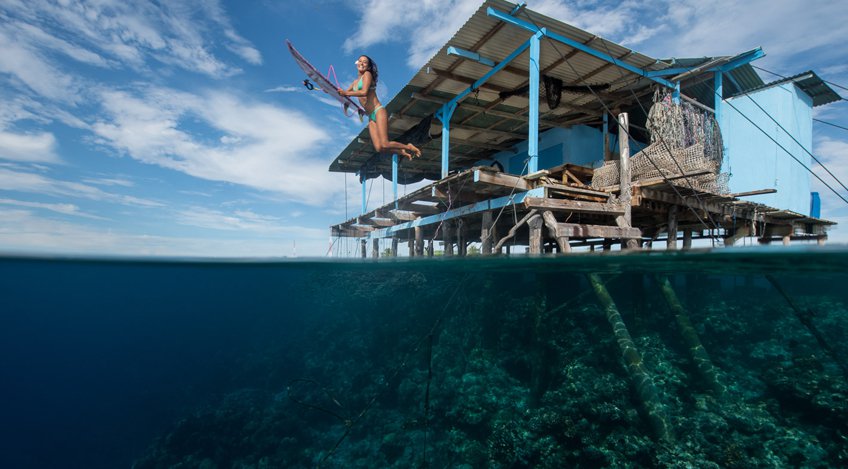 Growing up on the remote island Of Huahine, Vahine takes a flight to the main island Tahiti for school and surf competitions. Boarding at Lycée Tuianui le Gayic of Papara, puts her just walking distance away from the Papara surf break, where she surfs after school in-between homework and assignments. It's not the most perfect wave in the world but it's a great training ground for up and coming surfers like Vahine.
I got the chance to watch her compete for the first time in the Papara Pro WQS and Junior Pro. Through the whole event Vahine showed a soft confidence and a mature focus. Surfing here home break was also a bonus as she read the waves and knew exactly which one to paddle into. I was really blown away!
Vahine finished the event in second place in the Women's QS, and first place in the Junior Pro division. The modest beauty had compassionate sportsmanship, hugging the QS winner and ROXY sister Savanna Stone after her win. I have no doubt she will be taking out first place soon.
How important is to for you to compete well in Tahiti?
When I compete in Tahiti, I feel like I have to do well because there's a lot of people cheering me on at the beach. I have that extra pressure because I don't want to disappoint them and it's always cool to do good!
Are there many surf contests in Huahine?
There use to be surf contest in Huahine but not any more. I used to win all of them with my sisters!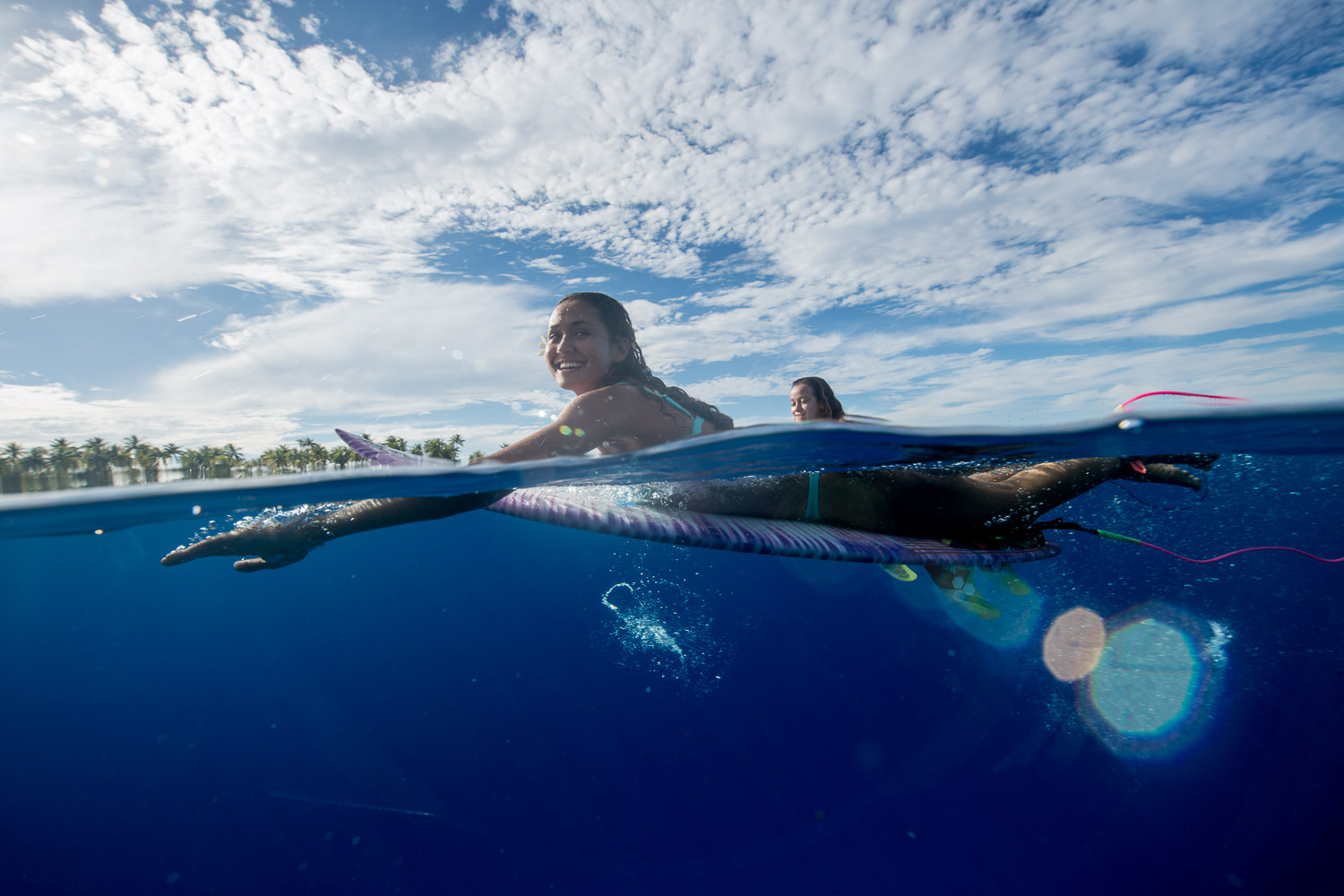 What is your ultimate goal in surfing?
My ultimate goal when I go surfing is to have fun first of all and then get better and better each time I go surf so I can do good in contest ;)
What is your favorite thing about living in Tahiti?
Living in Tahiti is hard because I don't have my family with me and 5 days a week I'm at the dorm. My favorite thing to do is to go surf on the weekends with my friends.
What is your relationship like with your sisters?
My sisters ... We are so close !! They are so nice and we are always having fun together. They are my best friends for sure. We fight sometimes but most of the time we are always laughing!! We surf together and do everything together when I'm home ;)
If you could go anywhere in the world to surf where would you go?
I would love to go back to Morocco. I went two years ago with my whole family and it was the best trip of my life! We were staying at a friend's house in Essaouira and I had really good waves and enjoyed meeting people with a very different culture with new food to try! My favorite place in the world.
Do you surf everyday after school?
I surf on Tuesday from 1pm to 3pm then Thursday from 3pm to 5pm. I don't surf every day because my schedule with school is very loaded but when I can I make sure I surf good.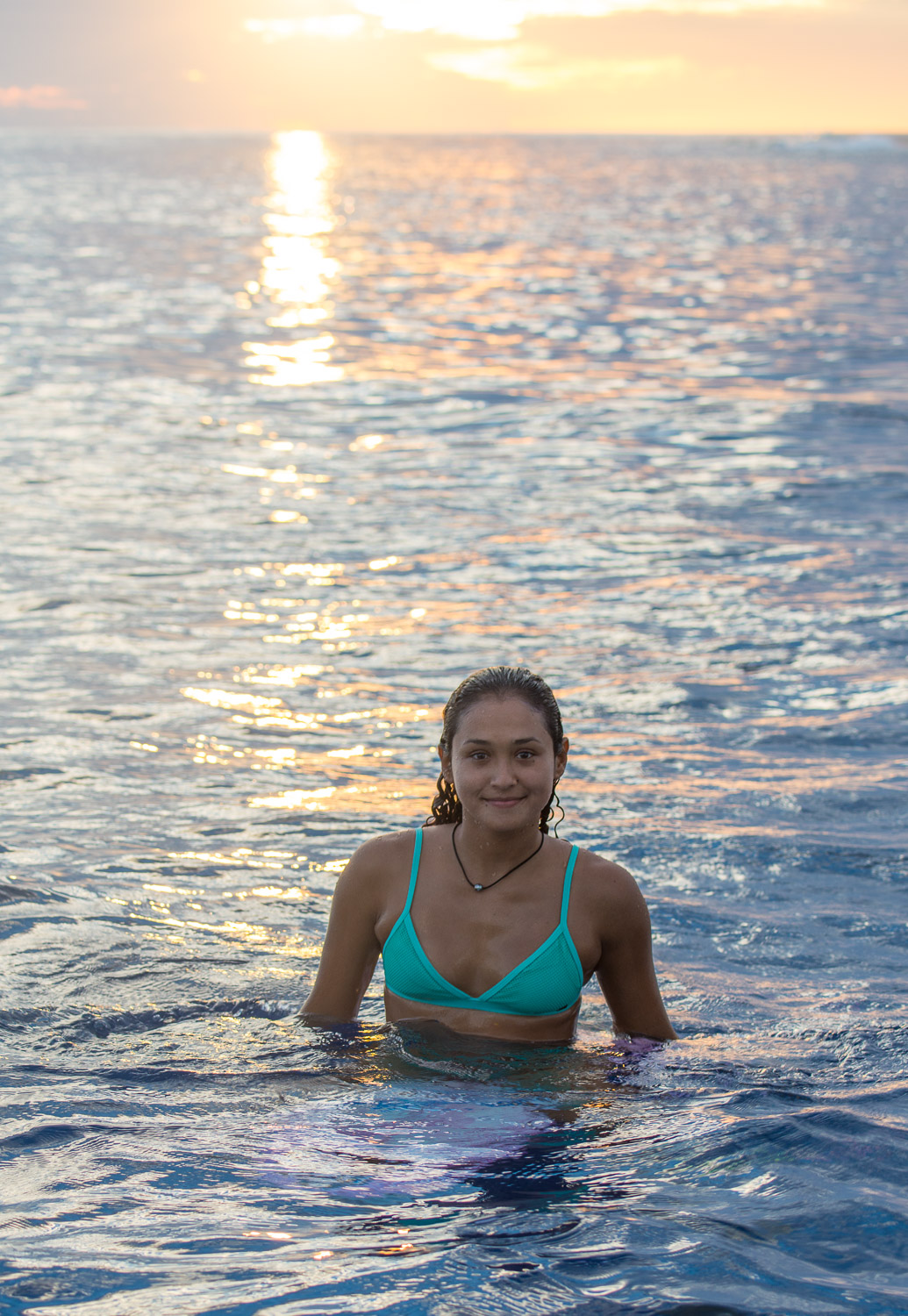 Who do you look up to in women's surf?
My favorite surfer on the tour is Tatiana Weston Webb then Stephanie Gilmore - I look up to them a lot. I love watching Brisa Henessy and Summer Macedo; they are my favorite junior surfers.
What else are you interested in besides surfing?
Besides surfing, I dance and skate a little. I'm very interested in learning new stuff all the time and new culture and languages. I speak 4 languages (Tahitian-French-English-Spanish) and I would love to learn Japanese too. I love sharing my culture too like dancing and making Tahitian food ;) (I LOVE food ) and I make sure that at school I have good grades!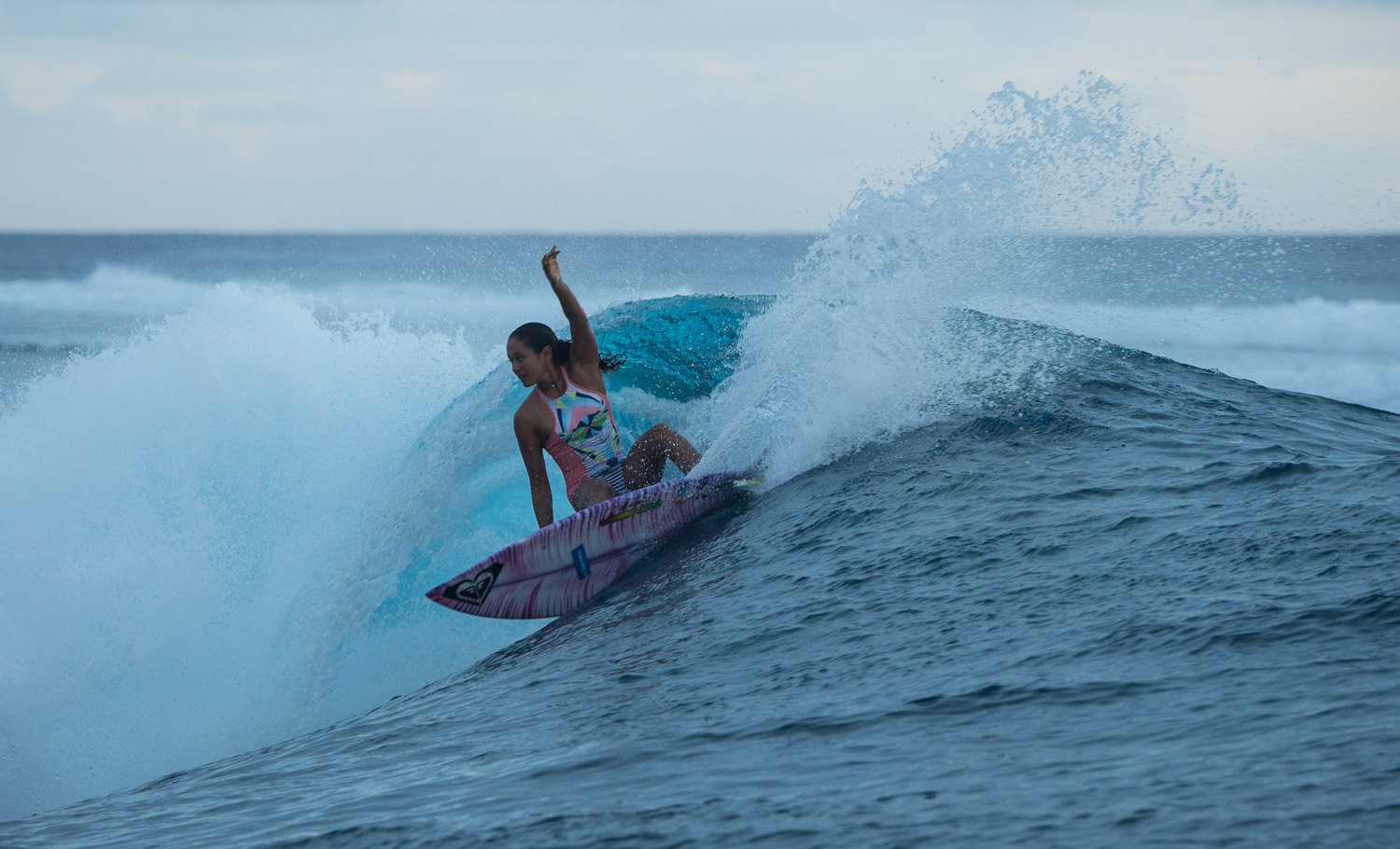 Follow Vahine's adventures on her Instagram here >